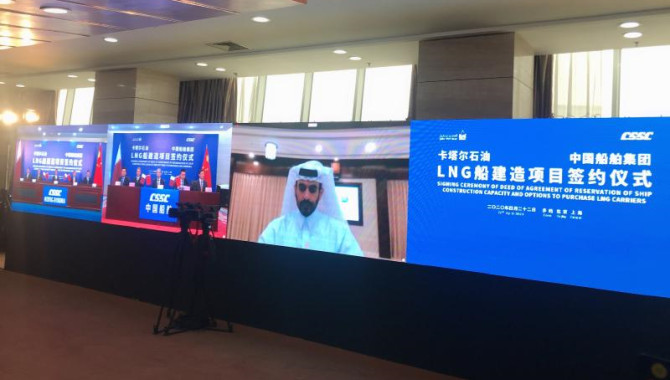 On the afternoon of April 22, China State Shipbuilding Corporation and Qatar Petroleum formally signed a "Qatar Petroleum-CSSC LNG Ship Construction Project" with a total amount of more than 20 billion yuan.
This also signifies that Hudong Zhonghua, a subsidiary of CSSC, has finally won the largest shipbuilding export contract in China, and opened a new era in China's LNG ship construction projects.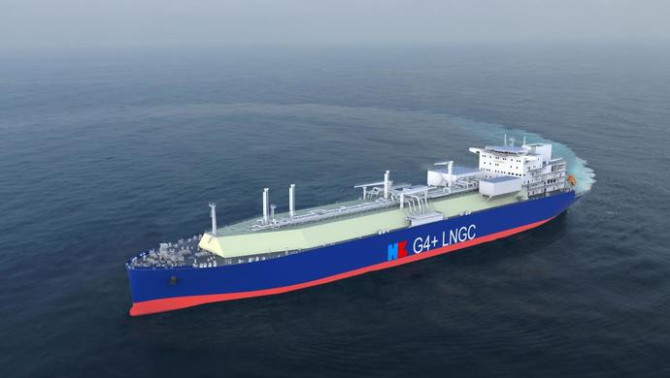 LNG Carrier is the most difficult super cargo ship to be built in the world, and also one of the three "pearls on the crown" in the world shipbuilding industry.
Qatar Petroleum officially launched its LNG project in early 2019 and said it would build nearly 60 LNG ships. This "super large order" worth tens of billions of dollars triggered a huge shock in the global shipbuilding market, and the three major shipbuilding giants were full of confidence and threatened to "package all" and take all the orders.
Hudong Zhonghua is the only Chinese shipbuilding company participating in the competition. In order to win orders, the company responds to the demand of shipowners by launching the latest self-developed "G4 + Changhui" series 174,000 cubic meters of LNG ships.
This series is a new type of ship launched by Hudong Zhonghua on the basis of the successful development of the fourth-generation LNG ship, absorbing the latest design concepts and technical trends of LNG ships in the world today.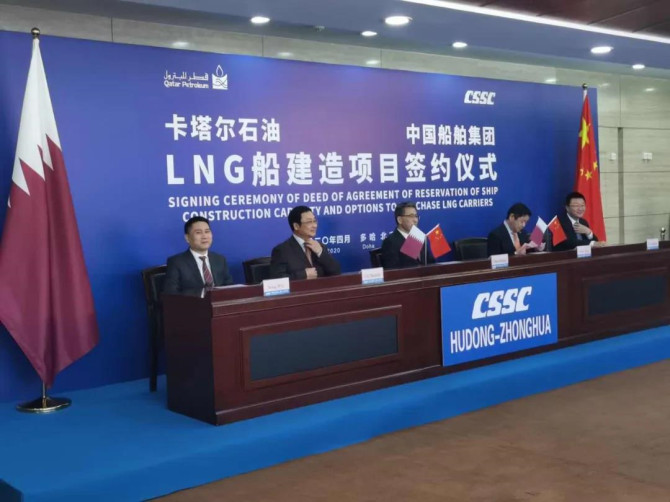 At the signing ceremony, Chen Jianliang, Secretary and Chairman of Hudong Zhonghua, said: "The Qatar Gas Project plans to invest US $ 10 billion in shipbuilding, triggering fierce competition from many international first-class shipyards. China won the top spot and won the first batch of order contracts, demonstrating the powerful force of China's economy out of the haze of the epidemic. "
The industry believes that this reflects the competitiveness of China's shipbuilding industry in the international high-end marine equipment market and has written a new chapter of "One Belt And One Road" international cooperation, which will have a positive impact on promoting world economic recovery and global industrial cooperation.
Hudong Zhonghua won the first batch of LNG ship construction contracts for the project, further consolidating its leading position in the world's LNG development, design and construction.
Source: Sarah Yu, XINDE MARINE NEWS
The opinions expressed herein are the author's and not necessarily those of The Xinde Marine News.
Please Contact Us at: